Sanyleg Preventive Sheer AT Pantyhose 15-21 mmHg
Art. P24 – 140 den – mm/Hg 15-21 (at the ankle)
Panty with strong graduated compression
Size: Small, Medium, Large, XL, XXL
Colour: Beige, Dark Beige, Black
Comp. 79% Polyamide, 21% Elastane
Knee Socks, Stockings and Tights designed for dynamic and youthful women who need the preventive action of elastic compression but don't want to compromise on style. These articles have been designed to meet the needs of a clientele that's becoming increasingly aware of leg comfort and health. Available in four levels of compression, this elegant product line features a true heel, an anti-shrink cuff and extremely soft fabrics.
Ideal for those suffering from the initial signs of ankle swelling and discomfort. This level of compression is also highly indicated for the initial formation of varicose veins. The product's compression level supports and massages the leg, thus providing effective relief throughout the day. 
While this product line boasts an extremely elegant design, particular attention has also been dedicated to maximum elasticity, which is ensured through the use of a honeycomb fabric (net fabric). It is recommended to seek the advice of a physician prior to use.
Size Chart: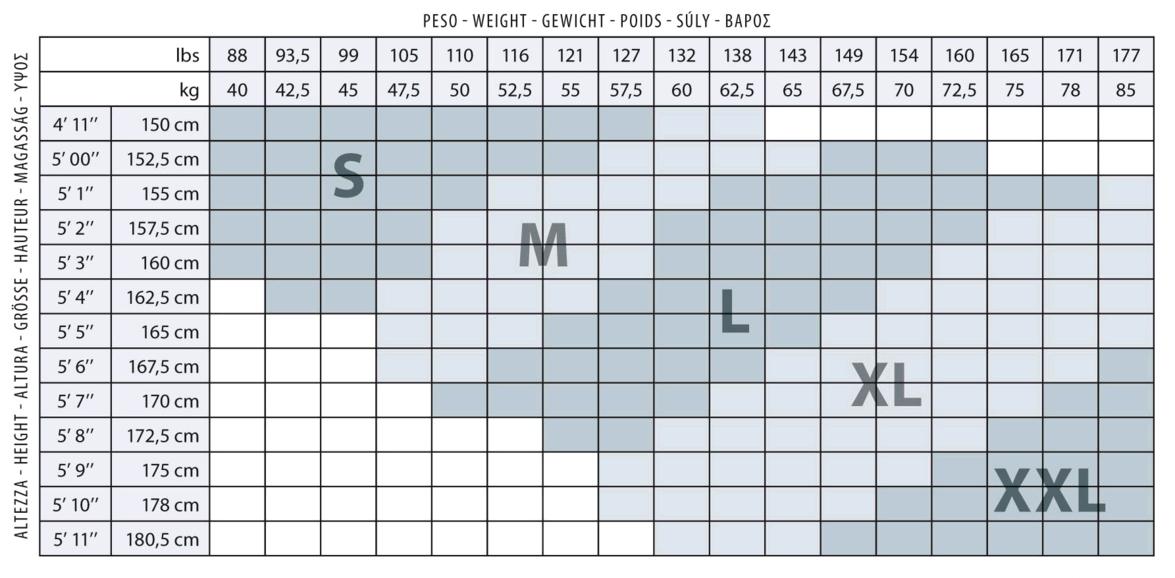 ik ben zeer tevreden over Beterhulp omdat het merk wat ik bestel mij heel goed bevalt.
Beterhulp is altijd bereikbaar en behulpzaam.
Preventive Sheer AT Panty 15-21 mmHg
Zeer mooie panty, de maat zit perfect en de kwaliteit is fantastisch. Ben zeer tevreden !